Enter to Win!!
Alberta Irrigation Districts Association (AIDA)
"Thanks to Irrigation" enter to win contest!
$100 Crystal Springs Cheese Market Bucks (Lethbridge)
$100 Calgary Farmers' Market Bucks
Please click the following link to enter the contest.
Enter to Win $100 Market Bucks
Search the Thanks to Irrigation website for the answer to the skill testing question on the entry form.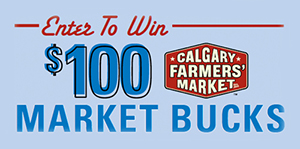 Contact Us
Eastern Irrigation District.
550 Industrial Road West
Box 128
Brooks, Alberta, Canada, T1R 1B2
Phone: 403-362-1400 | Email: eid(at)eid.ca