Rehabilitation Projects
Post Date: October 05, 2022
02 Bow Slope
This project is located approximately 3.5 km NE of Rainier and supplies 4,152 acres. The rehab is designed to remediate the bisecting of 2 quarters and allow for future expansion. The earthworks portion to widen and trim the first 1,750 m of the existing canal is complete. The remaining 2.1 km of level bank canal will be replaced with a 54" closed gravity pipeline which will tie into 3 existing pipelines.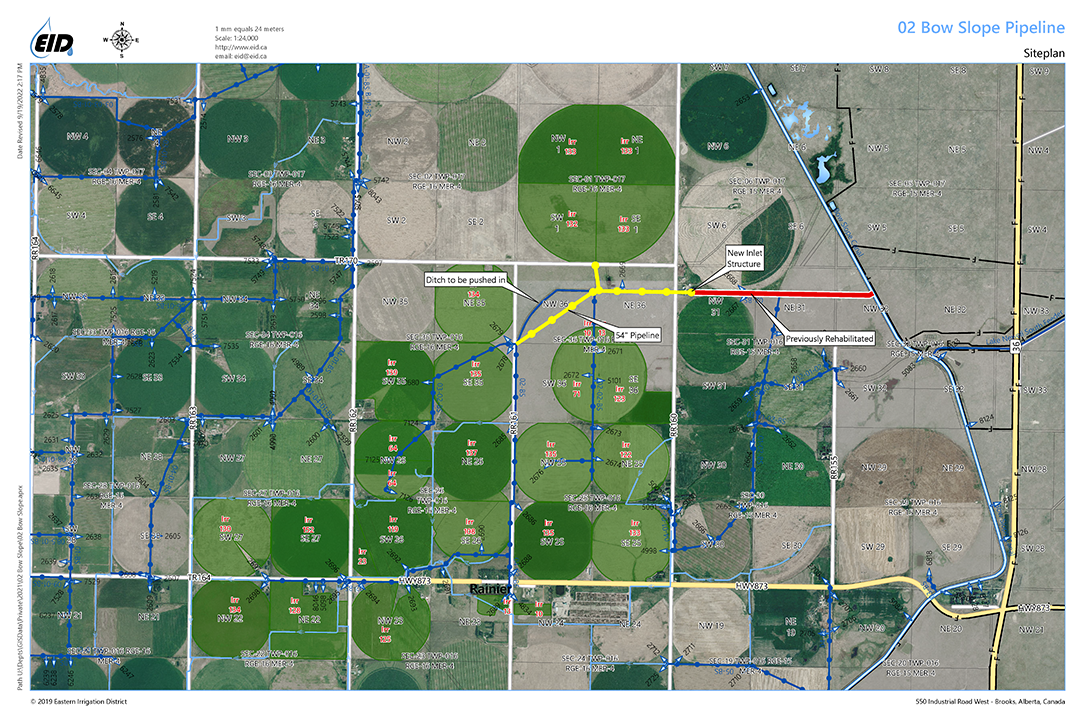 Post Date: October 05, 2022
Secondary C North Branch Pipeline
This project is located at the SE end of Crawling Valley Reservoir and is designed to keep spill in the reservoir. Serving a third of the acres off the North Branch Canal, the proposed 6.4 km gravity pipeline will pick up existing deliveries off this section of the canal, tie into the present Secondary C North Branch pipeline, and be sized for over 1,150 additional acres for future corner arms and pivots. Twin 60" pipe will be installed for the first 4.6 km, to a single 60", and then 36" line, to supply 8,695 acres. Although it is necessary for the existing canal to stay in place, this rehab will eliminate 2 check structures and a rock weir in the North Branch Canal.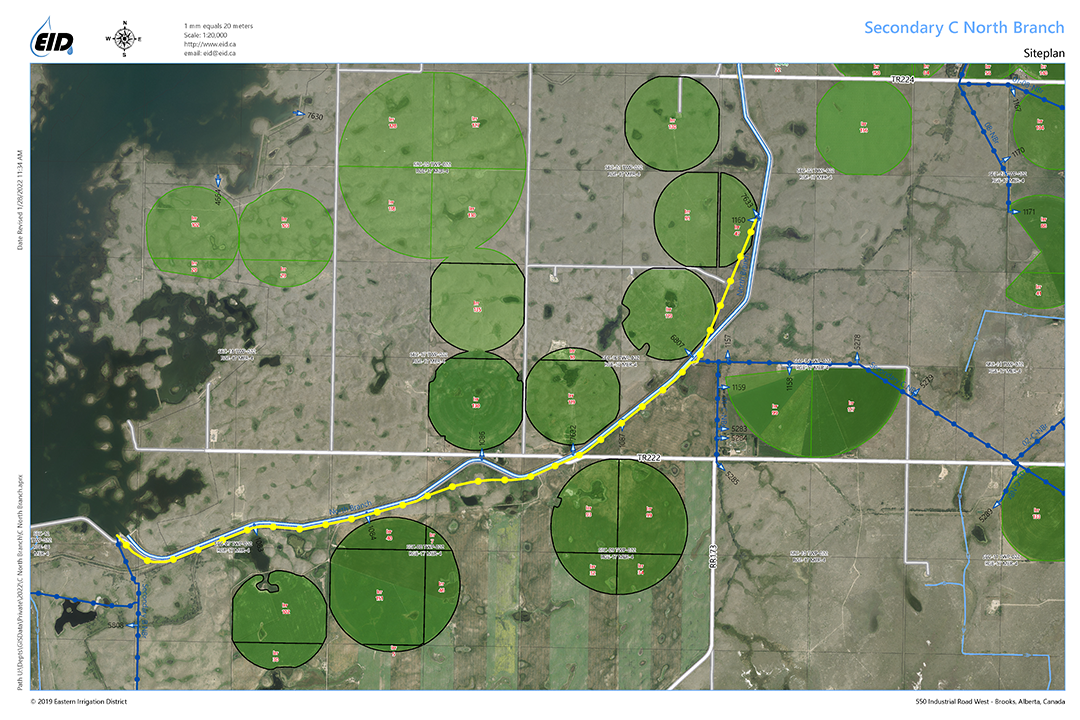 Post Date: October 05, 2022
Lake Newell South Feeder
This project is located 6 km NE of Rainier, beginning at the Bow Slope Canal, extending to the SW corner of Lake Newell Reservoir. The rehabilitation includes trimming, armouring, and fencing 3.2 km of the existing canal and increasing the capacity from 550 cfs to 800 cfs to allow more flow into Lake Newell Reservoir.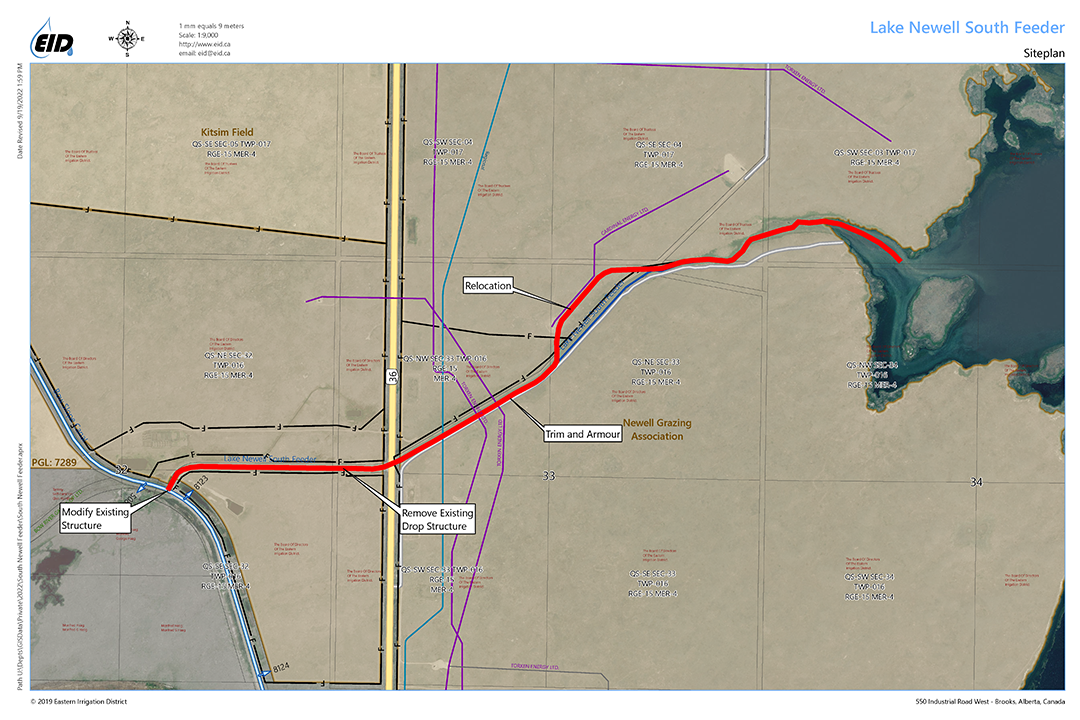 Post Date: September 22, 2021
Snake Lake Reservoir
The proposed Snake Lake Reservoir expansion plan will increase the reservoir live storage by approximately 53,000 acre-feet to 67,000 acre-feet*.
Currently, 140,000 irrigated acres are either unsupported by a reservoir or receive limited reservoir support. Approximately 50,000 of these acres are downstream of the Snake Lake Reservoir. The Snake Lake Reservoir expansion will reduce the unsupported acres in the District by 35 per cent.
The remaining 90,000 acres will continue to be unsupported by a reservoir, but will see increased indirect support due to the increase of acres being supported from the Snake Lake Reservoir Expansion.
Environmental and engineering investigations are underway, meetings with affected landowners are ongoing, and discussions with government officials on the regulatory approval process are occurring.
* An acre-foot covers one acre of land, one foot deep.